I just realized that we haven't published so many pictures from our christmas celebration 
 we made it big this year and even bought a big christmas tree with a lot of different decorations ?
I'm not a big fan of christmas decorations, i rather put my energy on the christmas food than porcelain figures or christmas curtains  
 But when we arrived in Portugal we suddenly met a lot of christmas spirit everywhere, all the stores were decorated to the max and all the streets and plazas were "screaming" christmas to us, santas and christmas decorations all over the place.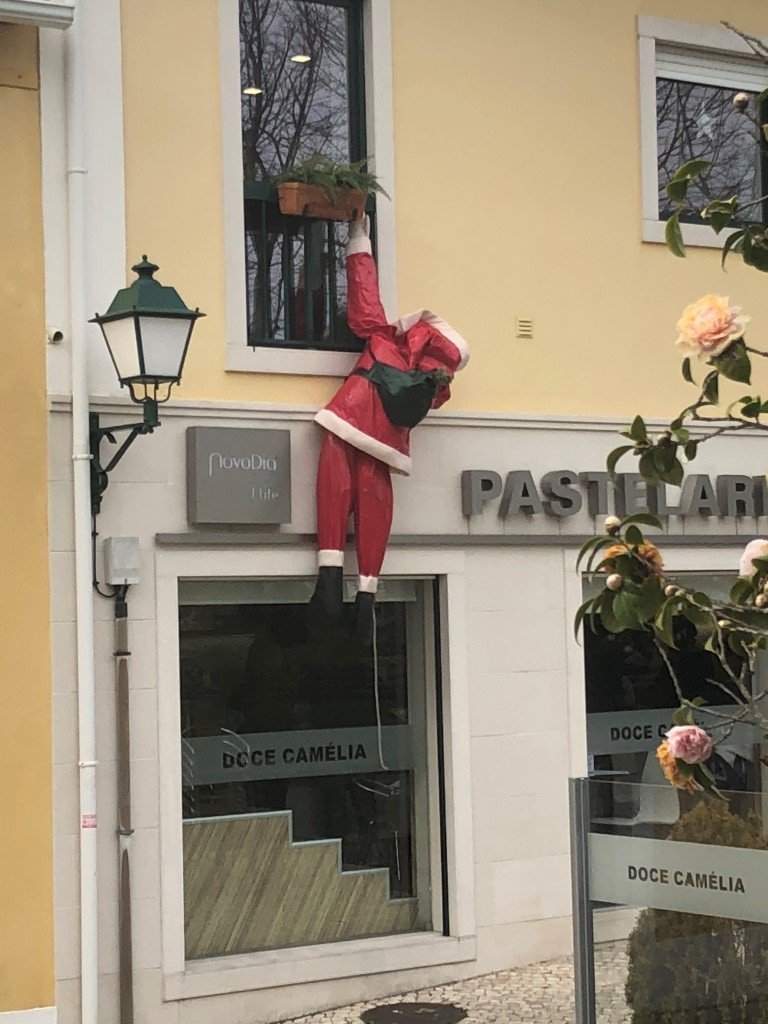 So we fell for it, we bought a christmas tree and a LOT of decorations as you can see 
 The whole car was flooded with christmas things (i'm just glad that we skipped the santas and christmas curtains)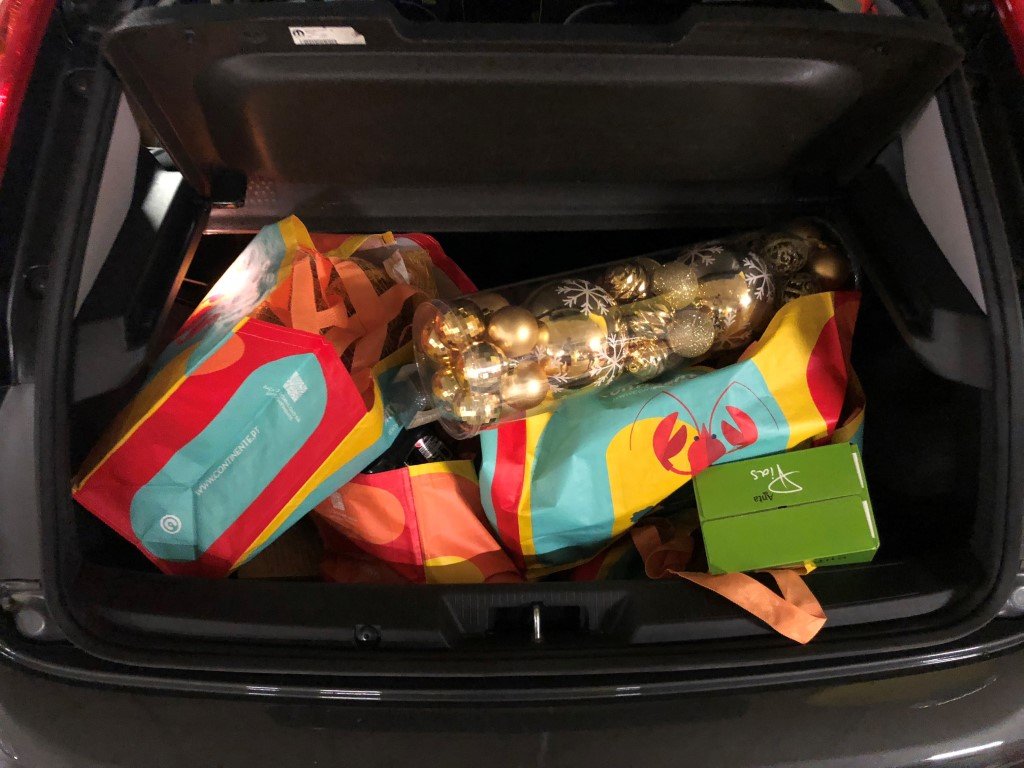 I got a bit scared when the christmas light was in the tree 
 I have a phobia for blinking lights and I quickly realised that if the tree was going to blink like it does in the video I would go crazy and NOT have any christmas lights this year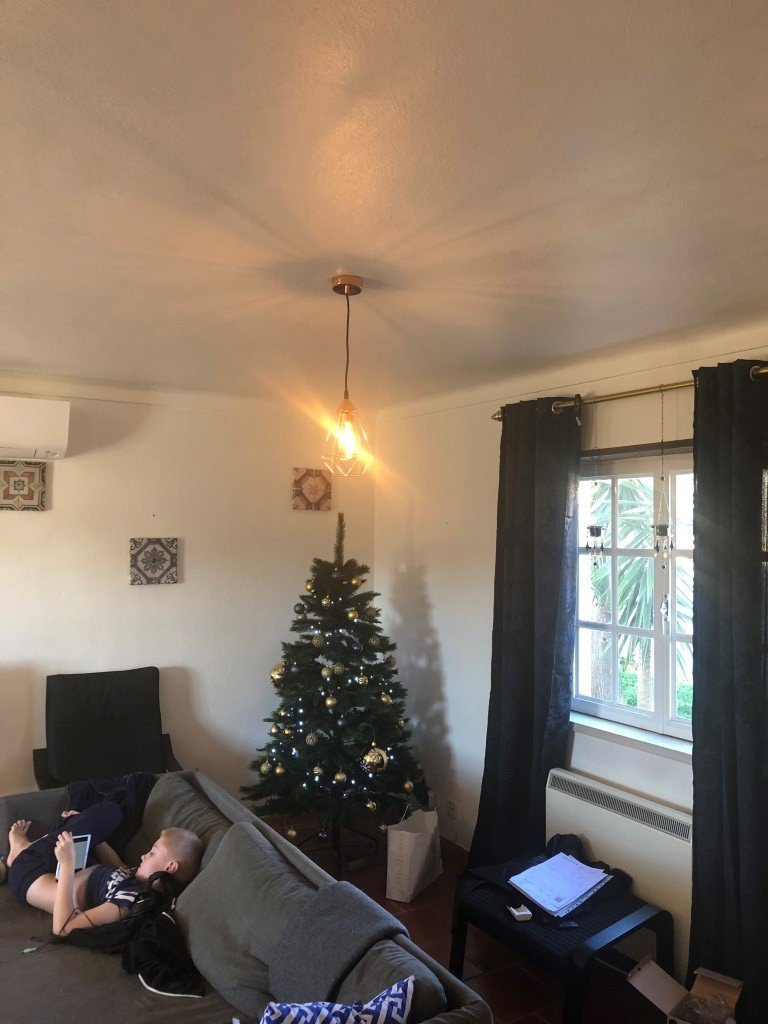 We had sent some of our stuff down from Sweden this time also and we made sure to include a Swedish Ham (skinka) and some sausages (prinskorv) 
Junior isn't interested in the things we pack and ship all the time so he didn't know that we had sent one of his christmas-food favourites down (the prinskorv), I wish that I had a photo of him when he picked up a prinskorv with a sceptic face, tasted it and said "mom, it's weird that this sausage tastes EXACTLY as the swedish prinskorv does, it even looks the same"  
 Yes Junior, it IS swedish prinskorv 
 that has travelled all through Europe for you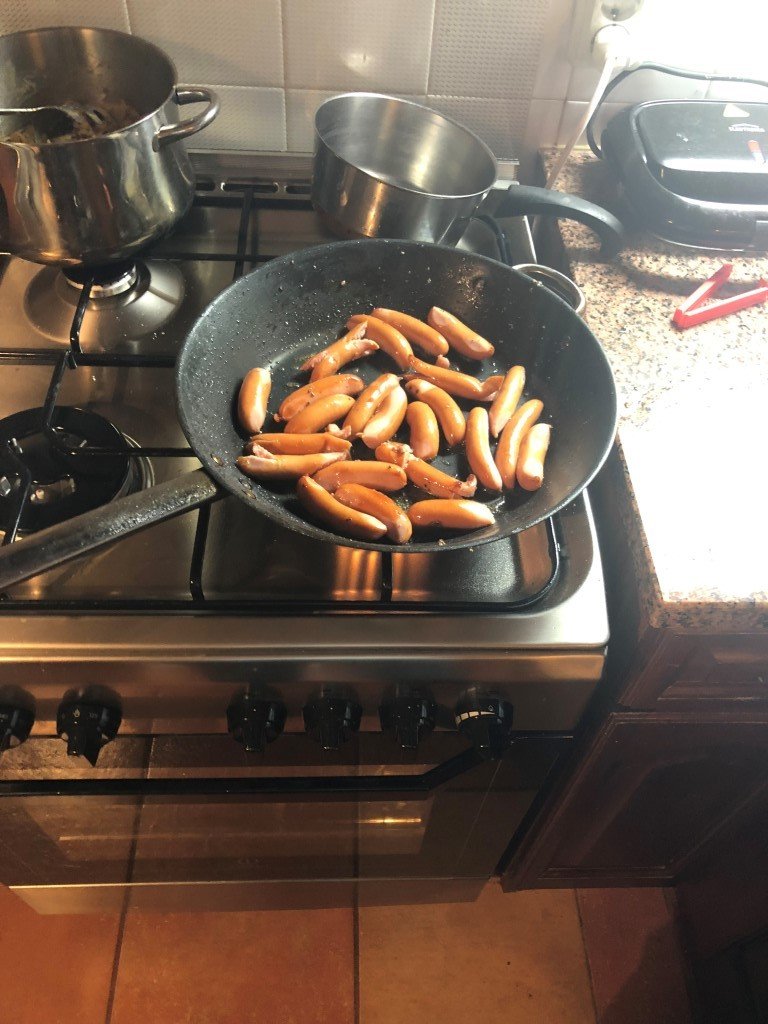 We made the rest of the christmas food by ourselves with lovely ingredients from Portugal. I even tried to make my own rödbetssallad for the first time, it's one of my favourites for christmas 
 I thought that it was done on fresh red beet that was cooked, great I thought as I had seen that in the stores before but when I read all the recipes I quickly understood that I had to use pickled beets 
 I had not seen that in any stores but thanks to Fredriks ideas and a great app we managed to locate it and shop it in one of our stores we often shop in 
 And shortly after I had produced my first rödbetssallad ever 
 (And everyone loved it)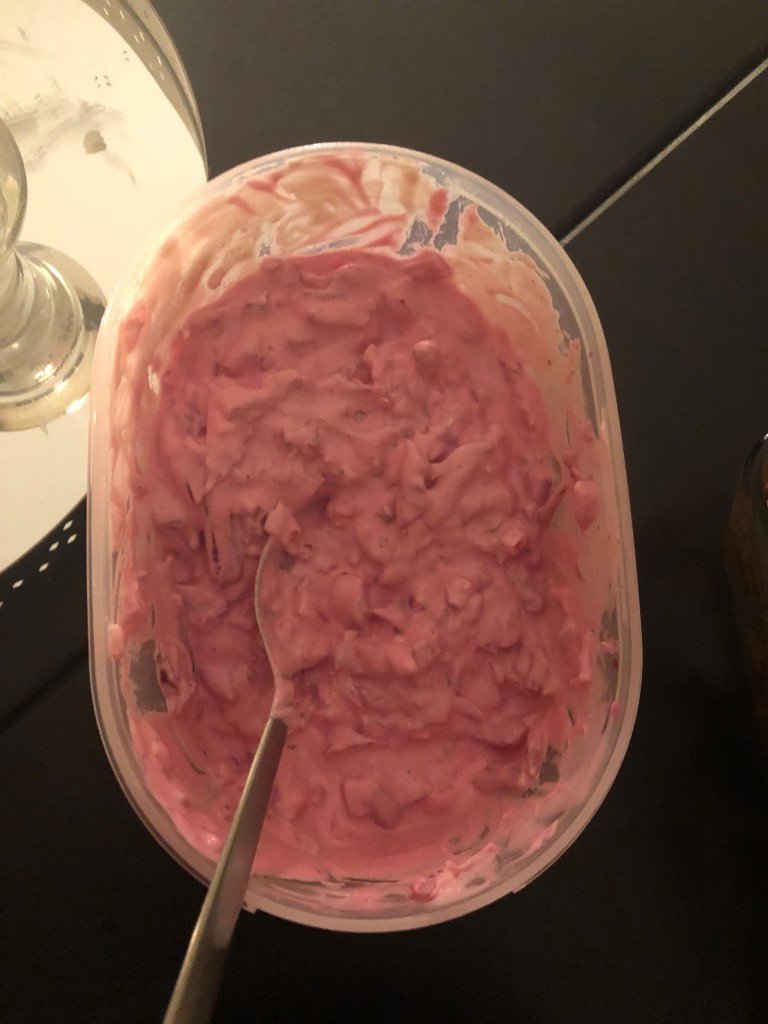 We also did home-made ribs, our version of Janssons frestelse and ofcourse, our swedish imported ham 
 That and a pan filled with swedish meatballs and the christmas food was complete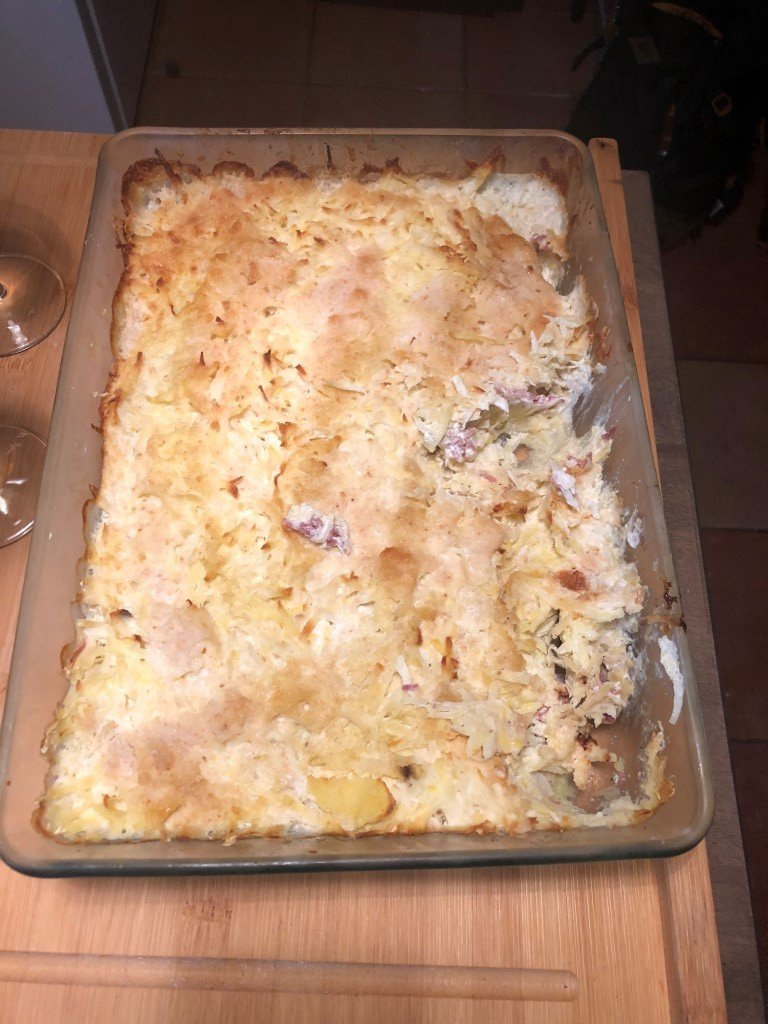 It's still a bit tricky to get hold of the "correct" creme 
 for gratins and such, potato gratin isn't a common dish in Portugal so it's hard to find someone to ask about which creme to use 
 So we continue to try different ones and at least we got the  jansson creamy this tip 
We gladly accept hints on which creme is the correct one to use for gratins and such 
It might seem a bit late with a christmas post but christmas lasts all the way to easter as we say in Sweden 
 I also included a lot of food but I love to both cook and eat food 
 so I don't mind?